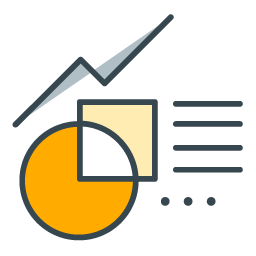 Do you own and operate a business?  Maybe it's one you started. Maybe you inherited it from family or bought it from someone else.
Regardless of how you got into this deal, you're trying to do the same as every other entrepreneur – maintain it, improve it, and maybe even grow it.  We can help you do that and it starts with customer Aquisition.
Activate Your Acquisition
You've probably heard someone say, "Nothing happens until someone sells something."  And that person was probably a sales manager.  The truth is, all good sales people appreciate good marketing.
Once upon a time, the salesperson was the sole source of information regarding the product.  Now, the internet allows us all to largely bypass the sales process.  Anymore, the job of sales people is simply to close the deal and sign the papers.
It's the marketing that does the heavy lifting now.  Your marketing is your customer's first impression, primary information resource, and connection to social proof.  
Pass on the Pitch
Most people don't want to listen to sales pitches, because they don't trust them.  They want to experience your product or service as fully as possible on their own time and at their own pace.  
They want to read reviews from other satisfied customers on social media and then sign up for a free trial or introductory offer.
The problem is that marketing is creative and complicated. Furthermore, the industry is full of hucksters touting techno jargon and telling you what they think you want to hear.
Get Serious
Marketing is serious business.  You don't have time for the runaround. You're spending real money and you need real honest results.
We'll show you how to automate a ton of your marketing process. We'll create all of your art, applications, websites, and ads in-house. We'll handle your social media and manage your online reputation.  
And best of all, we'll provide clear, understandable analytics for everything we do, so you'll always know we're telling the truth. 
You really can have a one-stop marketing shop.  
Now use that form below and find out everything you want to know right now.  Go ahead, we'll wait…
Work With Us
If you think you might like to work with us to start, grow, or scale your company, just fill out the form to the left.
Don't worry, all data is kept strictly confidential and will not be shared with anyone outside of our company for any reason.
Once we receive your information, we will make contact with you within 1-3 business days.
Two Creative Digital Marketing
935 Deis Dr., Fairfield, OH 45014
(513) 258-2850
www.twocreativedigital.com