DIGITAL MARKETING
for everyone
You CAN use the internet to improve your business AND it's not as difficult, expensive, or complicated as you think.
Whether you want to run some Facebook Ads for traffic, send some emails out to customers, or just show up where you need to in Google, we can help you do it without blowing your mind or your budget.
Two Creative Digital is proud to introduce MACS (Marketing Automation Computer System)!  Whether you're just getting started in Digital Marketing or you've been at it for a while, you'll appreciate the tools available in this awesome automation system.
MACS is a powerful Customer Relations Manager like ConstantContact, Aweber, or LeadMaster on steroids!
You can collect leads from just about anywhere – email campaigns, Facebook ads, landing pages, regular web traffic, you name it.  Then you can organize them into lists and campaigns, connect them to automations, and even score them based upon how complete they are.
MACS is a fully functional automation system like InfusionSoft, HubSpot, or Marketo for a fraction of the cost!
You can automate everything from list building to email sending to notifications and even social media engagement.
MACS is a Sales Management System like SalesForce, PipeDrive, or Outreach that's simpler and easier to use!
You can manage all elements of your sales process just by moving your leads through an efficient, no-nonsense interface.  All the while you'll have a complete record of how your leads have interacted with all parts of your sales funnel right at your fingertips.
MACS is a Social Media Management System like HootSuite, Buffer, or GetSocial with the ability to trigger automations from your followers' engagement!
You can create and schedule posts right from inside MACS.  Then you can create campaigns, tasks, and automations that trigger when your audience engages with your latest social content.
It Powerful!  It's Effective!  AND Believe or not, It's Affordable!
Contact Us to learn more about how MACS can help you grow your business.
CRM
Sales Management
Social Media Management
Sales Funnel Design
Marketing Automation
Email Marketing
Analytics and Reporting
Connectivity to Online Ads
Dynamic Content Delivery
Landing Page Hosting
Custom Form Creation
Get a FREE Copy of my Book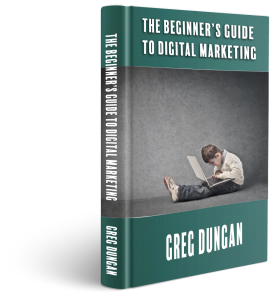 Here it is – 200 pages of the TRUTH about Internet Marketing.  This book will give you a solid understanding of how this industry works.  
If you want to give digital marketing a try.  If you're thinking about hiring a digital marketer for your business and need to know enough to keep from getting screwed.
Or if you just want to find out if I'm for real, this book will tell you.
AND IT'S FREE!
<!-- SharpSpring Form for Marketing Book Opt-In --><!-- [et_pb_line_break_holder] --><script type="text/javascript"><!-- [et_pb_line_break_holder] --> var ss_form = {'account': 'MzawMDEzsDQ2BwA', 'formID': 'MzBPNkoyMzbQNTA3NNE1SUo107UwMkvVTTFLTUsxTjI1MEsyBQA'};<!-- [et_pb_line_break_holder] --> ss_form.width = '60%';<!-- [et_pb_line_break_holder] --> ss_form.height = '1000';<!-- [et_pb_line_break_holder] --> ss_form.domain = 'app-3QNAMGF3JY.marketingautomation.services';<!-- [et_pb_line_break_holder] --> // ss_form.hidden = {'Company': 'Anon'}; // Modify this for sending hidden variables, or overriding values<!-- [et_pb_line_break_holder] --></script><!-- [et_pb_line_break_holder] --><script type="text/javascript" src="https://koi-3QNAMGF3JY.marketingautomation.services/client/form.js?ver=1.1.1"></script>
<!-- SharpSpring Form for How Can We Help? --><!-- [et_pb_line_break_holder] --><script type="text/javascript"><!-- [et_pb_line_break_holder] --> var ss_form = {'account': 'MzawMDEzsDQ2BwA', 'formID': 'SzFOS7UwT7PQTTNONdQ1sTRJ1k00MjfUTUo0SjRNTjRJNkpOAgA'};<!-- [et_pb_line_break_holder] --> ss_form.width = '100%';<!-- [et_pb_line_break_holder] --> ss_form.height = '1000';<!-- [et_pb_line_break_holder] --> ss_form.domain = 'app-3QNAMGF3JY.marketingautomation.services';<!-- [et_pb_line_break_holder] --> // ss_form.hidden = {'Company': 'Anon'}; // Modify this for sending hidden variables, or overriding values<!-- [et_pb_line_break_holder] --></script><!-- [et_pb_line_break_holder] --><script type="text/javascript" src="https://koi-3QNAMGF3JY.marketingautomation.services/client/form.js?ver=1.1.1"></script><!-- [et_pb_line_break_holder] -->
Work With Us
If you think you might like to work with us to start, grow, or scale your company, just fill out the form to the left.
Don't worry, all data is kept strictly confidential and will not be shared with anyone outside of our company for any reason.
Once we receive your information, we will make contact with you within 1-3 business days.
Two Creative Digital Marketing
935 Deis Dr., Fairfield, OH 45014
(513) 258-2850
www.twocreativedigital.com