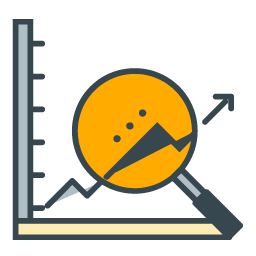 Anyone who has owned and/or operated a business for any length of time knows that people are the most important corporate asset of all. Great plans are just plans without great people to make them happen. The problem is that finding great people can be the most difficult part of growth.
This is why we have developed systems to help you with Recruiting. It may come as a suprise that a digital marketing firm offers recruiting services, but, when you see how we do it, you'll understand.
A lot of recruiting services are all about charging you for posting instead of helping you with recruiting. They buy packages of paid postings from job sites like Career Builder, Monster, and others. Then they mark those posting up and sell them to you.
When you hire these companies to post your jobs, you get the bare minimum effort as they post whatever you send them. In other words, they rely on you to write all the content and then they just cut and paste it onto a job board. If it succeeds, great. If not, oh well.
First We Advertise
At Two Creative Digital Marketing we don't just post your openings. We Advertise Them. We meet with you and learn about how you business works, your workplace culture, and your future goals. Then we craft a compelling message to attract the right people to your company.
Next We Market
Next, we deliver that message through a strategy that fits your budget. Once we're attracting people who share your values and possess the proper skills, we scale the campaign to a larger audience. The result is an optimized campaign custom designed stand out from your competitors and deliver enough quality applicants to quickly and adequately fill your openings.
Then We Pitch In
We also work with you to streamline your in-house processes and connect to applicants faster using various forms of automation. All the while, providing you with complete analytics, so you can see what we're doing every step of the way.
Why Our Service Is Different
It keeps eyeballs on your ads to make sure that they yield applicants.
It collects all of the data from all of your ads, so you can remarket to people who saw them, but didn't apply.
It reduces the steps between Ad and Application helping you to get to the interview (and eventually the hire) faster than your competition.
Work With Us
If you think you might like to work with us to start, grow, or scale your company, just fill out the form to the left.
Don't worry, all data is kept strictly confidential and will not be shared with anyone outside of our company for any reason.
Once we receive your information, we will make contact with you within 1-3 business days.
Two Creative Digital Marketing
935 Deis Dr., Fairfield, OH 45014
(513) 258-2850
www.twocreativedigital.com