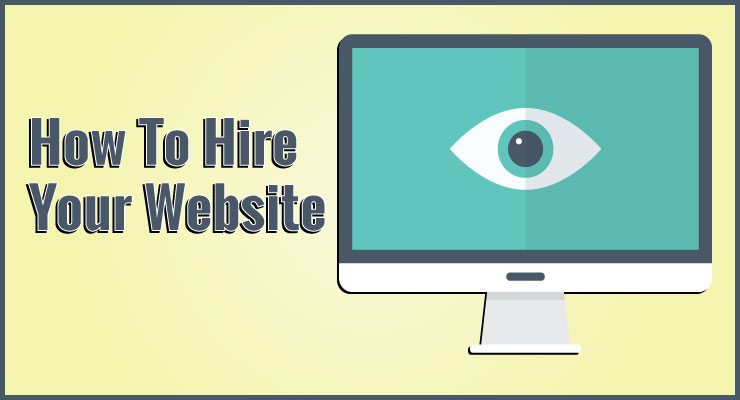 What's that thing, Dad?

It's a Robot.

What does it do?

Lot's of different things.  More important is what it doesn't do.

What do you mean?

Well, it doesn't go the bathroom, it doesn't take lunch breaks, it doesn't come in late or go home early, it doesn't get sick, it doesn't have car trouble, it doesn't take vacation or need to go to school.  It doesn't get married or have kids, it doesn't get hurt or have surgery, it doesn't forget things or have attitude problems.  It's always in a good mood and it never complains.

Wow!  I guess it's the  perfect employee.

For some things, it really is.
Hiring Your Website
We've already discussed ways to hire your website.  Two weeks ago, we talked about Affiliate Programs.  Last week, we discussed building and using your Mailing List.  This week is all about how to sell things using your website.
Any company regardless of size or industry can sell things through it's website and, depending on your market, bring in extra income that can be a game changer.  I've seen more than one service business have so much success selling products that they became product businesses with services available.
Services are expensive to provide, because they rely on skilled people to provide them.  Products require fewer people.  Someone sources them, someone sells them, and someone sends them.  If the product is good, it is its own fulfillment.  A combination of products and services allows a company to diversify its offers and increase its bottom line.  The good news is that products are just some of things that you can sell through your website.  There's more!
Four Things You Can Sell Through Your Website
There are four main things that you can sell through your website.  They are Physical Products, Information Products, Memberships, and Live Events.  Here's how they work.
Physical Products
Physical Products are items that you ship or deliver to your customer after the sale.  You must either make them yourself, outsource the manufacturing and have them made for you, or buy them wholesale from the person who made them.  Physical Products must be stocked or warehoused which means that you will need to keep an accurate inventory that meets the demand you create through marketing.
Information Products
Information Products are things like courses, programs, videos, audio files, or ebooks.  You can create them yourself or sell them for someone else on commission.  Information products do not require stocking or warehousing or inventories.  They are created once and delivered over and over again digitally through your website.  There's no need to continually manufacture anything or worry about supply and demand.
Memberships
Memberships are simply a means of providing products or information exclusively to people who pay a membership fee.  For Physical Products, this could take the form of a buyers club or co-op where people who pay a membership fee get access to better pricing on the items they buy (Sam's Club, Costco, etc.).  For Information Products, this could be a username and password that gives people who pay a membership fee access to content that non-paying customers don't get.
Live Events
Live Events are a way of gathering customers together in order to teach and sell them things.  You can do this in the form of a convention or conference.  Other terms for this kind of thing are workshop, summit, symposium, and retreat.  Live events allow your customers to see first-hand that you have other customers.  Customers who attend your event are encouraged to interact and collaborate while you establish yourself as an authority.  Live events also create energy and community making it easier for you to lead your customers through the 3 stages of trust building.
One Thing to Move Them All
Regardless of what you choose to sell through your site, there is one thing that you absolutely must have in order to be successful – a Sales Funnel.  Remember how we talked about building trust before we offer affiliate deals?  Well, that reasoning holds true for any offer we make, physical, informational, or otherwise.  People aren't going to buy things just because you want to sell them.  A sale is something that requires time, effort, and planning.  This is what a Sales Funnel is all about.
Your Sales Funnel helps you achieve some specific goals.
It attracts your customers' attention
It eases them over the Buying Hump
It offers them speed and convenience
It offers them extra opportunity
It preserves and nurtures your relationship (whether they bought or not) so that you can make other offers in the future
Five Steps of a Successful Sales Funnel
There are Five Steps to a successful Sales Funnel that coincide with the goals above.
The FREE Attention Magnet – This is a physical or informational product that you give away in order to attract your customers' attention.
The Easy Intro Offer – This is a small purchase with big value that helps ease your customers over the buying hump.
The Mid-Level Offer – This is an additional offer for more money that helps your customer enjoy their easy intro product faster or more conveniently.
The High-Level Offer – This is an additional offer for even more money that offers your customer personal guidance from you or one of your team members.
The Recycle System – This is the process of collecting customers as they fall out of the different parts of your sales funnel and remaining connected to them so that you can introduce them to another funnel down the line.
In the next two posts we will explore each of these steps and the goals that accompany them.  I will show you how to craft a Sales Funnel for products that you can sell through your website and give you the tools you need to Hire Your Website.
Have you ever sold products through your website?  What kind of experience did you have?  Share a comment and let's talk about it.
Summary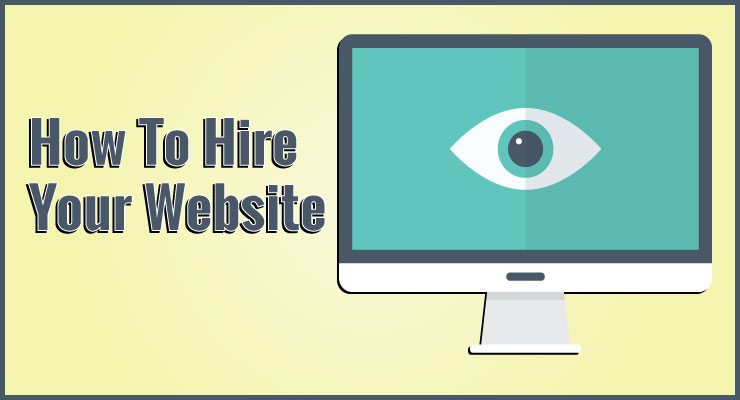 Article Name
How To Hire Your Website | Sales Funnel Success
Description
What if you had a perfect employee? Well, you do and probably don't even realize it – it's your website. Don't just "have" your website – "hire" it.
Author