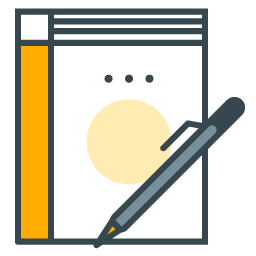 Are you tired of waking up and working for the success of some company that barely knows your name and treats you like a statistic? Is it time for your identity to run deeper than your job description, your position on the org chart, or your last perfomance review?  Are you tired of me asking you questions, because you've got stuff to do?
Good!  Then it's time to look into starting your own business.  You're going to need a plan and we have a program for that.  
It's called Business Blast-Off.
We'll take you from an idea to a workable business in 3 months.  That includes incorporation (LLC, Inc, Org, etc.) corporate identity (logo, colors, tag line, etc.), Web Presence (website, socal media, email, domain name, etc.), and Marketing Plan (how you'll sell, what you'll sell, and to whom you'll sell it).
The first part is the Plan.  It's where we help you organize, incorporate, and envision your company.  We'll write a mission statement, create a business plan, and some traditional stuff.  But we'll also share all of the wicked smart tricks we've learned over the years to help you get started right.
We've launched dozens of companies this way and we know it works. If it's time to move, don't play around.
Fill out the form below and let's get with it.
Work With Us
If you think you might like to work with us to start, grow, or scale your company, just fill out the form to the left.
Don't worry, all data is kept strictly confidential and will not be shared with anyone outside of our company for any reason.
Once we receive your information, we will make contact with you within 1-3 business days.
Two Creative Digital Marketing
935 Deis Dr., Fairfield, OH 45014
(513) 258-2850
www.twocreativedigital.com