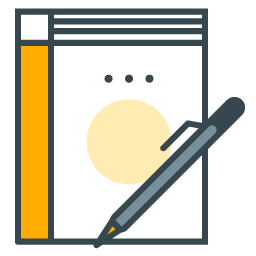 The third part of our Business Blast-Off program is the Build.  This is where we make it all happen.  We'll build your website, trick out your social media accounts, set up your blog, register you with all the major search engines, connect you to google analytics, and more.
This is where all of the planning and designing turns into getting stuff done.  You'll see your company really come together.  It's seriously exciting to watch the business you've been thinking about for so long materialize all over the web.
The Build phase is also where we plan your launch.  A proper launch can take several days or even weeks of releasing special email and social media content. Sometimes we collaborate with other businesses as launch partners to give you an extra boost.  It usually culminates in your grand introduction to the world through a special offer or promotion.
So, does all this sound like fun?  Does it scare you to death?  Either way, the best thing you can do is fill out the form below and learn more.  Go ahead, it only takes a minute and you'll be glad you did.
Work With Us
If you think you might like to work with us to start, grow, or scale your company, just fill out the form to the left.
Don't worry, all data is kept strictly confidential and will not be shared with anyone outside of our company for any reason.
Once we receive your information, we will make contact with you within 1-3 business days.
Two Creative Digital Marketing
935 Deis Dr., Fairfield, OH 45014
(513) 258-2850
www.twocreativedigital.com