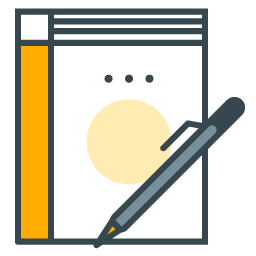 The second part of the Business Blast-Off program is Design.  It's where we help you name, identify, and color your company.  We'll secure your domain name, design your logo, and deck out your branding.  
We'll lay out your website, choose your social media profiles, dress up your image and get you ready to meet the world.  This is where you get business cards, letterhead, an email address, corporate clothing, promotional items, and all that other official business-type swag.
You'll benefit from our extensive list of contacts and connections to handle your printing, signage, apparal, and promotional needs.  We've been doing this for a long time, so we have some pretty good pricing on whatever you want.  Most of it can actually be done right here in house or very close by with professionals we know and trust.
Still thinking?  OK, but why not go ahead a fill out the form below just to find out more about it?  It's cool, we promise there's no annoying, high-pressure sales pitch on the other side of that button.
Work With Us
If you think you might like to work with us to start, grow, or scale your company, just fill out the form to the left.
Don't worry, all data is kept strictly confidential and will not be shared with anyone outside of our company for any reason.
Once we receive your information, we will make contact with you within 1-3 business days.
Two Creative Digital Marketing
935 Deis Dr., Fairfield, OH 45014
(513) 258-2850
www.twocreativedigital.com