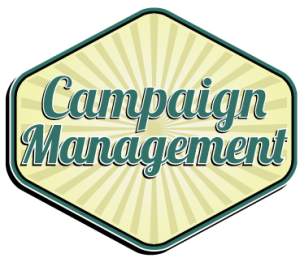 When I talk about campaign management, people often think of political campaigns, public relations  campaigns, or ad campaigns. The truth is that we've done them all and their not that different. Any campaign consists of developing a compelling message and delivering that message effectively within a predetermined budget and time frame.
Your campaign could be pay-per-click ads on Google, Facebook, or Amazon just as easily as it could be a candidate or a cause. Two Creative Design Group has managed campaigns of all kinds for decades and we know how to get it done. From design to delivery, we'll help you powerfully distribute your message on time and on budget.
Any campaign has the potential to build or bury you. The difference is in the management. Don't let the horror stories of failed campaigns scare you. Sometimes they are the best way to communicate vital information to people who need it. Two Creative Design Group can help you enjoy the benefits of a well-managed campaign that will benefit your business for years to come. Contact us now to learn more about our Campaign Management services.