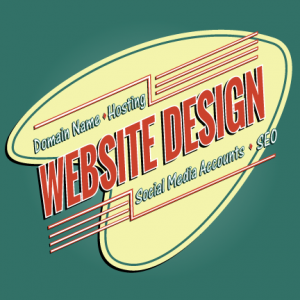 "I need to grow my business.  You know, get the word out and let people know we're here.  I need a website, but I don't know anything about business web design. Can you build me one?"
"Yes."
"How long will it take?  How much will it cost?  When will I see results?"
"That all depends."
"On what?"
"How you want it to look, what you want it to say, and how much you work it."
"I want it look professional, say what it needs to say, cost me as little as possible, and I don't want to work it.  I don't know how to work it for one thing and I don't have time to work it either."
"Then you don't really want a website.  You want a free billboard that the whole world can magically see."
"Huh?"
I have had this conversation so many times over the years that I have lost count.  It's really not the business owner's fault.  The fact is that no one ever told him (or her) the truth about business web design.  Designers and marketing companies have long guarded this information because they believe that being secretive is the best way to appear necessary.  At Two Creative Design Group we don't believe that.  We believe that giving business owners all the information they need to make informed decisions makes them better customers than keeping them in the dark.  So when we build your site, we'll show what we're doing and why. We'll provide regular statistics to measure your success and we'll explain all costs upfront, so there's never any surprise expenses. You deserve a website that works and a partner that cares as much about your business as you do.  Contact Us Now.

 10 Web Design Mistakes Business Owners Make