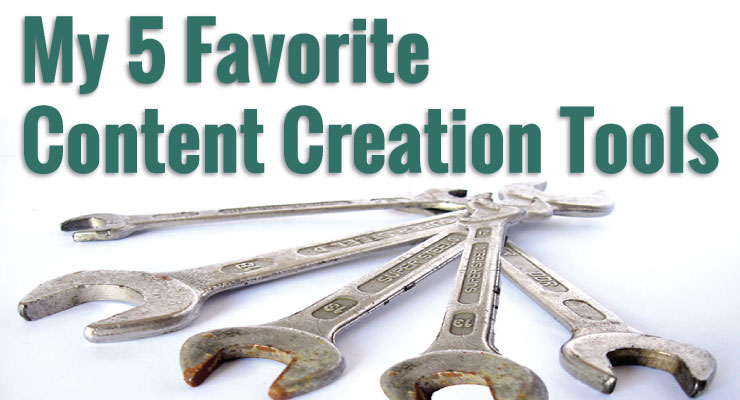 George: This steak is really good!  This may be the best steak I've ever had!

Fred: I'm glad you like it.

George: It's awesome!  I wish I could make steak like this.

Fred: Well, now you can.  (Looks conspicuously at the camera)  And you can too! with Meat Magic Super Steak Seasoning.  Let me show you how.
At this point our buddy, Fred begins to demonstrate the wonders of his newly patented product.  When he's peaked your curiosity, and asked you how much you would expect to pay for this miraculous and revolutionary new seasoning, he offers to sell you, not one – but two bottles of it for the low, low price of $9.99.
But wait, there's more… Fred is such a generous guy that he'll double your order if you place it in the next 30 minutes and pay a little shipping fee.  Now, how can you resist an offer like that?
Well, I have good news!  I'm not going to sell you anything today.  In fact, I'll even double that offer and sell you twice as much nothing if you continue reading this article right now.
Today, I'm sharing My 5 Favorite Content Creation Tools with you and I'll tell you how to use them to create killer content for your website, so prepare to be informed!  And put your wallet away, you won't need that.
My 5 Favorite Content Creation Tools
Platform – Wordpress
The first tool in my collection is one that I consider essential in every way.  It's WordPress.  For those of you who don't know, WordPress is a platform on which websites are built.  It was originally designed to host blogs for free (and still does at www.wordpress.com).  Soon after it became popular with bloggers, developers realized that it could be modified and improved to hold entire websites.
Now, you can build your whole site on WordPress and host it on any web server you choose.  The best thing is that it's still free!  You can simply download the software from www.wordpress.org and upload it to any hosting account.  There are tons of free training videos and tutorials on YouTube and all over the internet, so you can school yourself for an investment of time and talent.
WordPress also offers lots of my favorite functionality.  From a free editorial calendar to seamless social media integration I get it all done right within WordPress.  I highly recommend this little wonder (even if you have someone else build it for you), because it makes it easy to create excellent content and that's the whole point of any successful website.
Idea Material – Jumbo Post-It Notes
I discovered these years ago and I love them for brainstorming content ideas.  There's just something helpful about drawing a plan out life-sized on my walls that makes it easier to organize in my head.  The notes are a little over 2 feet wide and about 2.5 feet tall.  3M makes them, they come in a pad of 30 pages, and you can buy them in most office supply stores.
I use Command Hooks to hang the pad on my wall.  Then, as I fill each sheet with my diabolical plan for world domination, I simply tear it off, stick to my wall somewhere and go to town on the next one.  When I've finished my evil scheme, I condense the contents of my Post-Its into an outline or a mindmap or something like that.
Sure, you could do the same thing with a white board, but it wouldn't feel as much like playing maniacal Pictionary.
Tool of Choice – My iPad
When it comes to actually writing posts, I really enjoy the ability to create from any location that inspires me.  I'm also a sucker for convenience.  I often use the Pages app on my iPad to create content for my site.  It's seriously feature-packed and powerful.  Plus it syncs with iCloud so I can write on it and then sit down at my iMac and article is there in iCloud waiting for me to edit and complete the final posting.
My iPad is considerably smaller than my laptop so I can use it comfortably in any restaurant, coffee shop, library, or bookstore.  It also allows me to get out of my office and work from home if I choose.  I have written many posts while enjoying cool evenings on my patio, my favorite cup of coffee at the kitchen table, or even laying in bed.
An iPad is a considerable investment, but it's totally worth it to me for all it offers.  From one little device that is both compact and portable, I have access to my web stats, all my articles, and all of my social media accounts as well.  Whether you use an Apple device or not, I highly recommend the freedom that comes from owning a tablet of some kind.
Image Processing – Adobe Photoshop and Adobe Illustrator
When it comes to image processing, I'm picky.  That's because I'm a graphic designer.  I use all of the Adobe "Big Boy" tools, because I have used them for years in my freelance work.  There are many less expensive (and perfectly acceptable) options for processing images like Gimp, Perfect Photo Suite by OnOne Software, or even WordPress itself.  I just don't use them.
When I need to edit the size or resolution of an image, I use Photoshop.  This is also where I do any retouching work like cleaning up imperfections in the photo.  After that, I bring it into Illustrator to place text on it and create the final version that I will upload to my site.
I use Illustrator for text because I prefer its editing features over those in Photoshop.  I also like the "Save for Web" feature better.  This is a habit I began years ago before Photoshop had decent text tools.  Photoshop deals in pixels and used to create jagged pixelized text whereas Illustrator has always created razor sharp vector-based text.
Nowadays, you can do pretty much whatever you need for creating great web images in Photoshop.  If you don't want to spend the cash for a full version of Photoshop, you might consider it's slimmer-featured cousin, Photoshop Elements.  Elements has all of the standard features you need to create web graphics for a fraction of the cost.
Mailing List Management – AWeber
The final tool in my collection is one I cannot imagine living without.  We will be discussing it at length in a future post series about mailing lists.  For now, just take my word for it.  This one is a must-have.  It's called AWeber and it's an online service for managing your email subscriber list, but it does so much more.
Again, let me say that this is the service I use, but it isn't the only service out there.  Other similar tools would be services like Constant Contact or Mail Chimp.  Wordpress has integration for both of these sites as well.  I like AWeber because it is so feature-packed and powerful and it works so smoothly with WordPress.
I use it to connect my site to my mailing list so that all my posts go directly to my subscribers after I publish them on my site.
Try it out.  Just go over to the right and sign up for the mailing list.  It's free, you get a free report about how to avoid mistakes when you create your site, and you'll receive Wednesday's post right in your inbox.  Don't worry about spam.  I'm insanely careful not to send you any junk and I don't share your email address with anyone – ever.
That's just the tip of the iceberg with AWeber.  I can also use it to post automatically to my social network sites.  It will automatically compile a newsletter from the recent posts on my site and send it out on a regular schedule.  I can segment my lists, manage my subscribers, offer digital product downloads, and a hundred other super cool things with this one service.
If you are going to be serious about creating and delivering content, you need a mailing list service.  It's so much more than mass emails (although it will do that too).
There are My Favorite 5 Content Creation Tools.  I hope you found this helpful.  Wednesday, I'll be sharing a whole list of killer formatting tips you can use to make your posts look professional, seriously increase your readability, and help you reach a lot more people.
What are your favorite content creation tools?  Share a comment and let's talk about it.
By the Way, here is the recipe for Meat Magic Seasoning.  I invented it years ago, and it's awesome!
1tbsp Garlic Powder
1tbsp Onion Powder
1tbsp Kosher Salt
1tbsp Black Pepper
1 tbsp Brown Sugar
1tsp Paprika
1tsp Oregano
1tsp Dried Thyme
1/2 tsp Cayenne Pepper
Summary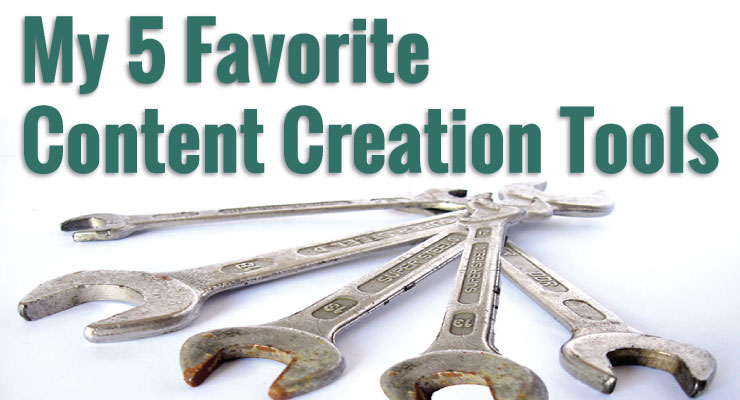 Article Name
My 5 Favorite Content Creation Tools
Description
I'm sharing My 5 Favorite Content Creation Tools with you and I'll tell you how to use them to create killer content for your website!
Author